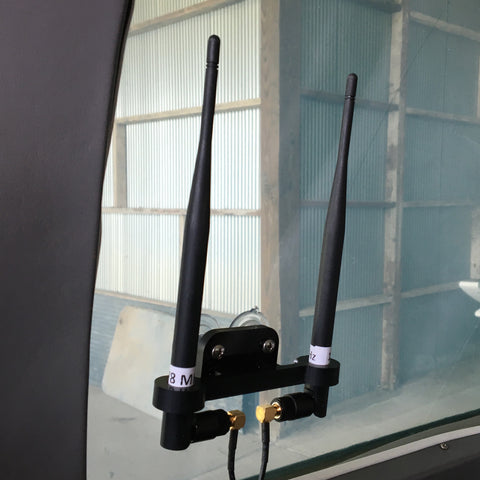 Remote ADS-B Antenna Mount Kit
Mount your FlightBox someplace cool and out of the way with this remote mounting kit. The kit includes two 5' extension cables with SMA connectors, the mounting bracket, suction cups, and hardware. For an overview of the assembly process, please see the video tutorial.
Note that while this mount kit will hold the stock 1/4-wave antennas, it works much better with the high-gain antennas, which are available as an add-on option for an additional $16.50.
---
We Also Recommend